About/Bio
I'm a visual artist who use photography to explore ideas of place, space, memory and feminism.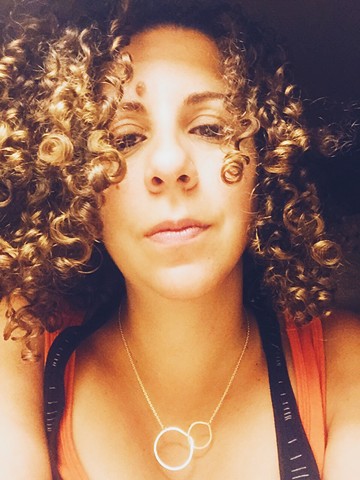 Born in Tulsa, Oklahoma and living in various places throughout the Midwest, Amanda Pfister earned her Bachelor of Social Work from the University of Kansas followed by a Master of Fine Arts in Photography from Southern Illinois University Edwardsville.
Amanda co-curated a traveling women's exhibition, "A Woman in Her Place" centering on themes of feminism and women's role in society. As well, she founded ICT Soup, a quarterly grassroots effort for crowdfunding creative projects through community meals. She is a community fellow with Harvester Arts in Wichita, KS.
Her work was a part of the Emerging Illinois Artists III at the Mclean County Arts Center as well as Masters Pieces 4 at Manifest Gallery in Cincinnati, Ohio. Pfister received the Irvin Schankman Memorial Photography First Place Award, the Thomas Gipe Graduate Award, three Southern Illinois University Edwardsville Student Success Art Competition Purchase Awards. She was a resident at The Luminary Center for the Arts in St. Louis in 2010. Untie, Unfasten, Undo. . . a short film collaboration with Manda Remmen was selected as an exhibited piece at the Pulitzer Arts Foundation and the Stella Artois St Louis Filmakers showcase where Untie, Unfasten, Undo. . . won the Best Dreamscape-Light. In 2012 the same video was part of the Women's Film Festival at the 2012 SPE (Society for Photographic Education) national conference in San Francisco California. Her work is in public and private collections throughout the United States.
Amanda lives and works in Wichita.